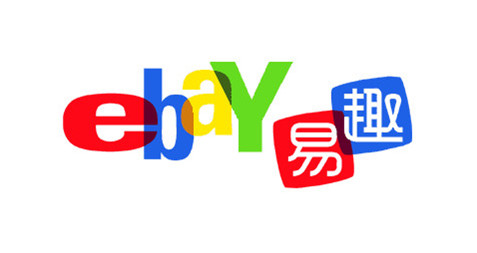 以下是职位的详细JD
Job responsibilities
Do you want to have a major impact on the building of a next generation Internet Marketing platform? Would you like to be part of a dynamic team focused on the building the world's most comprehensive marketing tools and shaping the future of eBay's traffic acquisition strategy? If you answered yes to the above questions, then you will be happy to know we are looking for a Product Manager who is an talented and motivated to join a team in building a world class Internet Marketing Platform. You will be working with peers in Product Development and Business, as a part of the eBay Global Product Management team and will play a critical role in the day-to-day development and delivery of required functionality of a large scale strategic project to build a next generation experimentation platform for multi-channel internet marketing. The project will be constructed on best-of-breed tools, developed with a top-notch team of engineers and product managers, and will be designed with the following in mind: self-service, flexibility, scalability, data driven, and internationalization.
The Product Manager, Paid Internet Marketing Platform will be responsible for developing features and solutions for one or more of the following:
·         Experimentation for internet marketing
·         Infrastructure for deployment and management of marketing optimization models
·         Best-in-class Analytics
·         New paid advertising channels
This is a hands-on position where the product manager will be involved in business analysis, functional design discussions, and data modeling discussions. The ideal candidate for thisposition has a strong mix of product management experience and has experience being a strong contributor in one or more large-scale programs that involve significant operational and technical complexity. Should also have experience in some of the following areas:
·         Large scale distributed data processing platforms, database design, data warehouse, statistical analysis, and ETL functions
·         Applied science, algorithms, machine ranked learning implementations
·         Experimentation in online services
·         Familiarity with search engine and ranking fundamentals
·         Significant cross team collaboration
·         Driving development with a globally distributed development team
Job Requirements
The specific job requirements include:
·         Experience in product management
·         Background in online services, ideally in Internet Advertising
·         Strong technical background, with understanding in development of large scale systems
·         Ability to use market research and data to make disciplined product decisions
·         Demonstrated ability to apply an established product strategy to global roadmap planning
·         Proven ability to work with a larger cross-functional team to execute the team's business strategy, product strategy, operation plan and detailed roadmap
·         Solid financial and analytical skills, with experience in translating complex business issues into clear goals and measuring against those goals.
·         Experience successfully managing multiple product features from concept to delivery while meeting schedules and budget.
·         Excellent written and verbal communication skills
·         Ability to effectively influence others, particularly in other organizations
·         Passionate about making customers successful
·         Passionate about the product
·         Familiarity with the unique dynamics of the eBay marketplace — buying/selling experience on eBay a plus
Education
Bachelors Degree Required
职位分析:负责 eBay search science 部门traffic team,eBay付费 search channel 产品,Experiment Platform,广告流量,付费channel 产品分析,和US PM 沟通 ,建立新的module ,新的feature。T26级别
基本要求:
A、8年左右工作经验,至少2-3年PM 经验,
B、Internet marketing 行业经验 or E-commerce 行业经验,如果没相关经验也要是个quick learner
C、英文非常好,需要和US PM 沟通。
公司:ebay,世界500强互联网公司
地点:上海市张江科苑路88号德国中心3号楼2楼
薪资、福利情况:固定薪水+奖金,total 约35w以上
联系方式:caraguohere@126.com  qq:1261005942(注明来自人人都是产品经理)